Ulterior Motives
Over the last few weeks, I've been immersed in the world of 1930s workers theater. Originating in the Soviet Union's early agitprop troupes, it sprung up across North America in the years immediately following the stock market crash of 1929. As an art form, it often lacked subtlety and polish, but as a cultural expression of the era, it packed quite a punch. Anyone looking for a good introduction to the movement would be well advised to watch Tim Robbins' spirited tale of the U.S. Federal Theater Project, Cradle Will Rock, which I referred to last week.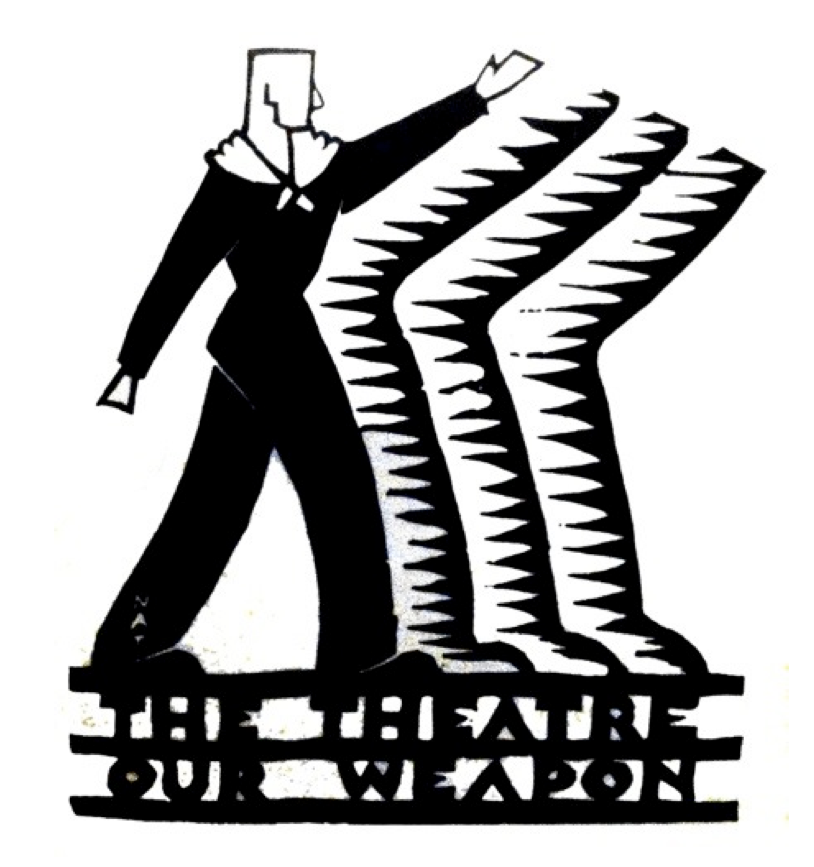 In preparation for the hour-long seminar we delivered on the subject earlier today, my colleague Celina and I focused our research on the 1933 Canadian play Eight Men Speak—written by the Toronto Progressive Arts Club to protest the imprisonment of Communist Party leader Tim Buck and seven colleagues, and the subsequent attempted assassination of Buck by a Kingston Pen. prison guard. Repeated efforts by police "Red Squads" to shut down productions of Eight Men Speak in Toronto and Winnipeg served to strengthen the playwrights' cause, and as public outcry grew, Tim Buck and his comrades were eventually released.
We decided to structure our hour as if it were a training workshop for members of an actual workers' theatre troupe—a little political theory, some history, and some agitprop acting techniques. Our plan until Saturday was to end the workshop by staging a couple of scenes from Eight Men Speak.
On Friday evening I heard about Caterpillar's sudden closure of their subsidiary, Electro-Motive Diesel, in London, Ontario after having locked out workers for much of January based on the union's refusal to accept a 50% pay cut. On Saturday, I saw that picture of Stephen Harper waving smugly from an Electro-Motive locomotive cab during a 2008 photo op, and I thought to myself: This is the perfect subject matter for a piece of workers' theatre.
The result—Ulterior Motives—appears below. It was first performed today by the members of the "Concordia Progressive Arts Club" on the seventh floor of Concordia's John Molson School of Business[1]. I'm releasing it here under a Creative Commons Attribution license—if you're into that sort of thing, feel free to perform, adapt and remix it to your heart's content.
If this little play is at all successful as a piece of agitprop, it should make you angry and it should make you want to do something. Here are some good suggestions to begin.
---
I do so love situational irony. ↩︎